Our Team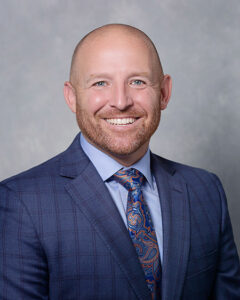 Richard Rogers
While he was born in Utah, Ric spent his youth in both California and Colorado before returning to Utah in 1998. Ric and his wife, Serity, have 4 children. As a family, they enjoy traveling, hiking, camping, and cheering for each other at gymnastics meets and soccer games.
Ric began his career in the mortgage industry in 2006, while studying finance at Westminster College. Upon graduation and entering the world of comprehensive financial planning, Ric found that a properly structured mortgage can have a weighty impact upon a financial plan's success. The ability to look at a mortgage from the perspective of the client's overall financial picture has set him apart in the mortgage industry. This perspective greatly affects the advice and processes that he and his team utilize while educating and serving clients.
In 2018, Ric founded GreenStreet Mortgage as another way to better serve clients by providing a transparent, caring, team approach to the mortgage process.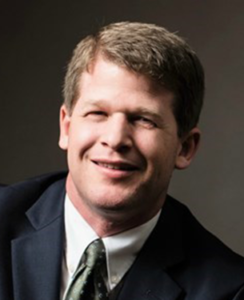 Myan Burton
Born in Washington and raised in Idaho, Myan moved to Utah in 1999 with his wife, Ana. They have been married for 20+ years. They have 2 beautiful children, Mikaela and Xander. As a family they like to spend time together playing games, watching movies, going on walks, traveling, and creating memories.
Myan has been in the Real Estate industry as a Realtor since 2010. As a Realtor, Myan has been a high producing agent during his career. His commitment to his clients has been his top priority and has led to him becoming a Loan Officer in an effort to fully support and better serve those clients.
Myan Burton is the Principal Broker/Owner of Burton Realty Group and offers real estate services. In addition, he is a licensed loan officer and offers mortgage services through GreenStreet Mortgage, LLC.
Burton Realty Group and GreenStreet Mortgage, LLC. are NOT affiliated.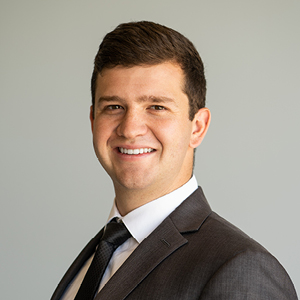 Brian Brimley
Brian enjoys problem solving in creative ways which allows him to help each individual in their own
unique situation. Realizing that buying a home is a big investment, he focuses on helping each
client understand each step of the loan process. Brian is detail oriented and very driven which helps
ensure speed and accuracy with every loan he does.

Brian was born in Sandy, Utah. He grew up with his 4 siblings enjoying the outdoors while focusing in
school to learn at the best of his ability. He loves math and excelled in many challenging math courses all
through high school and college. He attended Utah Valley University studying Business Management
and Finance after serving a two-year church mission in Mexico City.

Brian enjoys spending his time in the outdoors. He loves rock climbing, hiking, and off-roading. With
friends and family, he also enjoys pickleball, spike ball, and Ultimate Frisbee. His hobbies include metal
fabrication, fixing cars, and working on his house.
Combining his math skills and his incessant determination to improve and learn, Brian works hard to be the best loan officer for his clients. He does all he can to exceed expectations and build long-lasting
relationships with everyone he works with.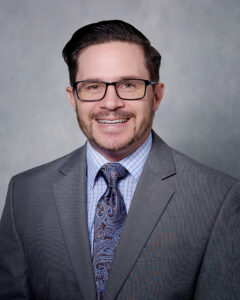 Joshua Thayne
Having lived on the Wasatch front since the age of 10, Josh loves the outdoors. He spends every free moment exploring the mountains with his family.
His wife and three children enjoy a mixed family heritage. Josh's mom was the first generation born in the U.S. from Mexican parents, while his wife was born and raised in Lima, Peru. They speak a mixture of English and Spanish in their home, and their children are very familiar with their hispanic roots.
Josh has a broad experience working with professionals across many industries giving him a strong business sense. He focuses on building long term relationships that are mutually beneficial, and add value to the communities he serves in.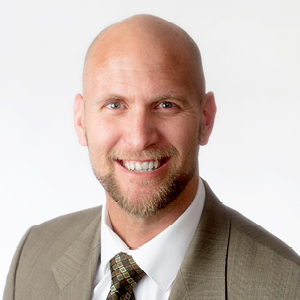 Ben Thompson
Most of his life has been in Utah, Ben was born in Connecticut and lived abroad in Bulgaria and in neighboring Colorado. Ben and his wife, Julie, have been married 20+ years, have six daughters, and have lived in Sandy for the last 8-years.
Ben is a graduate of the UofU, with a BS in Mass Communications/Public Relations. He worked with Marriott International, in capacities from audit to front office property management. He joined Firefighters Credit Union in 2008, managing operations focusing on member service and marketing. He joined American United FCU, and continued managing branch teams with their operations and loan production. He joined the GreenStreet team, as a Mortgage Loan officer, in 2022, and brings his customer service and credit understanding to the team.
Ben is an active Realtor, with Burton Realty Group, and is excited to serve clients in any capacity possible. Burton Realty Group and GreenStreet Mortgage, LLC, are not affiliated.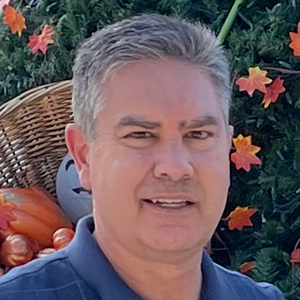 Curtis Olsen
Curtis brings to the GreenStreet team a strong background in business leadership. In total, he's spent over 29 years in financial services, covering estate planning, financial planning, and mortgage banking. Having run his own business for 12 years, Curtis has in-depth experience working with entrepreneurs and business owners.